2017 Farm Diary
2017 Marks 22 years of buffalo on our farm.
Winter has been mild at the farm. Nineteen babes were born here in 2016 and grew nicely. Spring meant finding homes for those babes in anticipation of another happy Spring calving season. You can follow the daily activities of the farm by following us on Facebook. To take a glance of what you will find there, click HERE.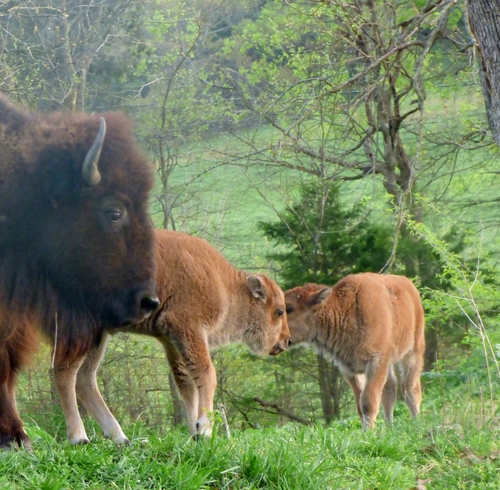 There are two herds here at Oakcreek with a rural road seperating the property.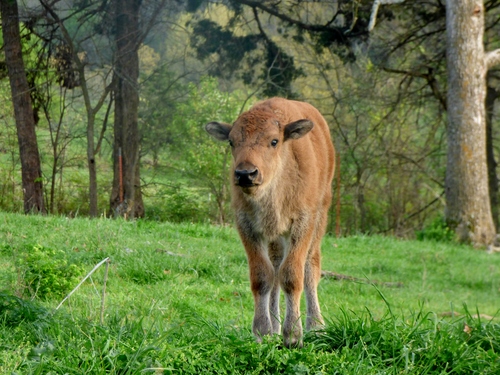 Calving season started in March this year, with a girl Erin born first across the road. Four boys followed in the house herd, then finally a baby girl the end of April.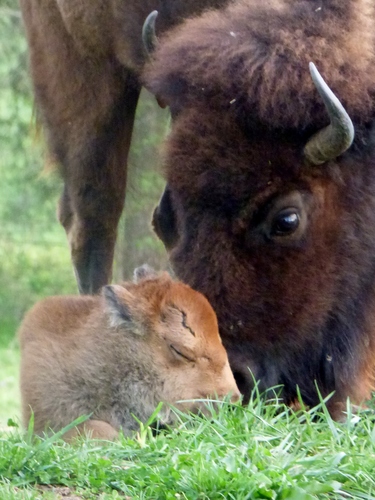 Buffalo cows are loving and protective mothers and seldom have problem calving.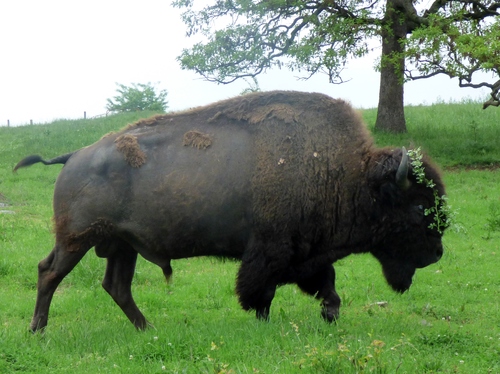 Kracker Jack George is the king at the house herd. The garland he is wearing on his hair appeared to be in celebration of the baby girl Spring who was born earlier that day.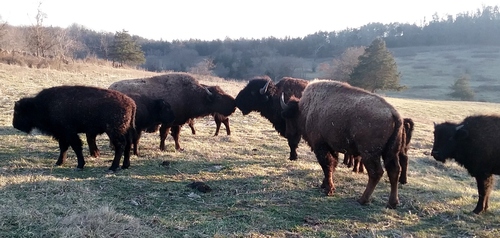 You will see on Facebook that the young herd bull, Awesome, broke his leg over Christmas Weekend. He returned to the herd six week later, limping but strong. He is being welcomed back to the herd.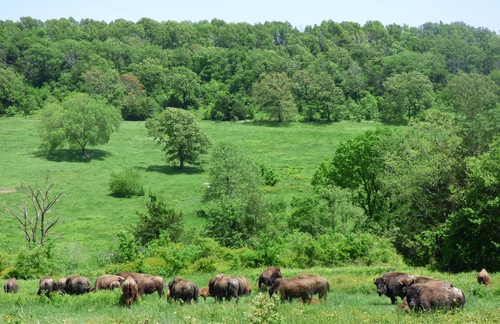 The world turns green quiclly as spring arrives. The farm across the road has hills, springs and bluffs, while the house herd grazes on fairly flat pasture.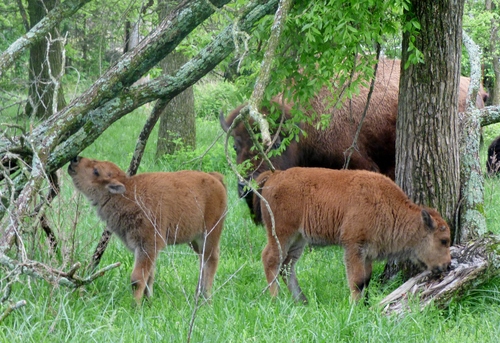 The babes play and explore starting the day they are born. They taste and smell everything and love to rub on trees.